Well, I added another Hydrostream to the list of projects I have going on. This one was very local and crazy cheap (pretty much free) and once I seen it, I couldnt say no. Its a 1982 Hydrostream Vector. Someone has already done some of the hard work but not all of it. Also, the person that had it before the guy I got it from did the demo and went a little deep with the skill saw as you can see in some of the pictures but thankfully they are very clean narrow cuts. The windshield does have a small crack in it right in the center but thats ok. I am going to eventually pull it off and repair it.
Right now it will sit and collect dust until the Vulture is on the water and I'm done tossing money at it, then I will take a go at getting this done myself. The plan is to go with no core and depending on how things are, I might go with a composite transome but that is just an idea right at the moment. I'll cross that bridge when I get there. As for the exterior of the boat, I am going to leave the deck as you see it and the bottom of the boat, other than the hols from the saw, is in great shape except for two very small spots at the back edge of the pad so there shouldnt be much work there. So here are a few pictures and this is officially my rebuild thread but dont expect much in here until the Vulture is completely where I want it.
Just after I picked it up. Making a quick pit stop to show it off. Lots of dirt and dried up moss and junk from living its life outdoors in the woods for the last 10 years or so. I didnt have any before pictures of the inside but it was NASTY and had weeds growing in it.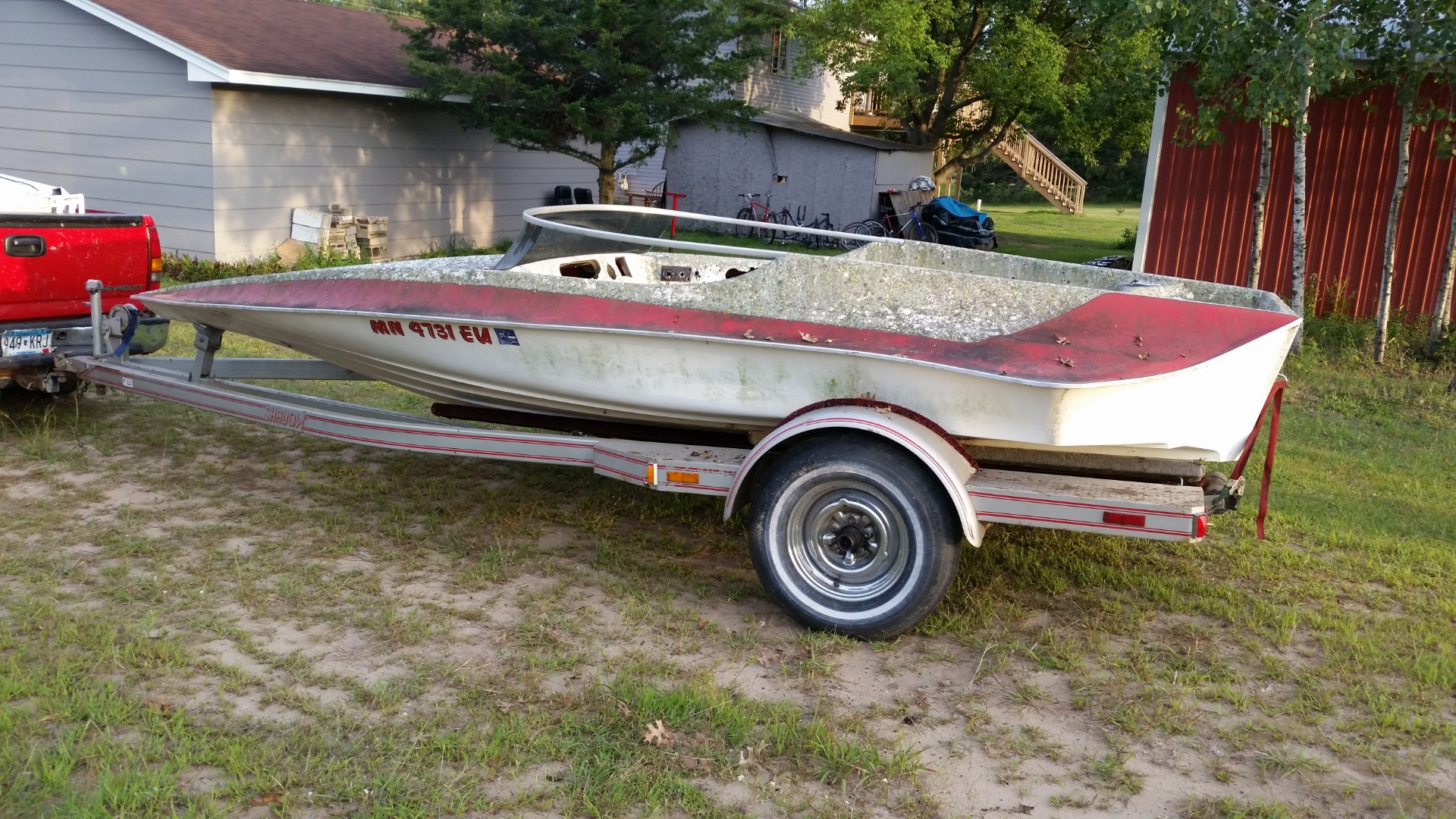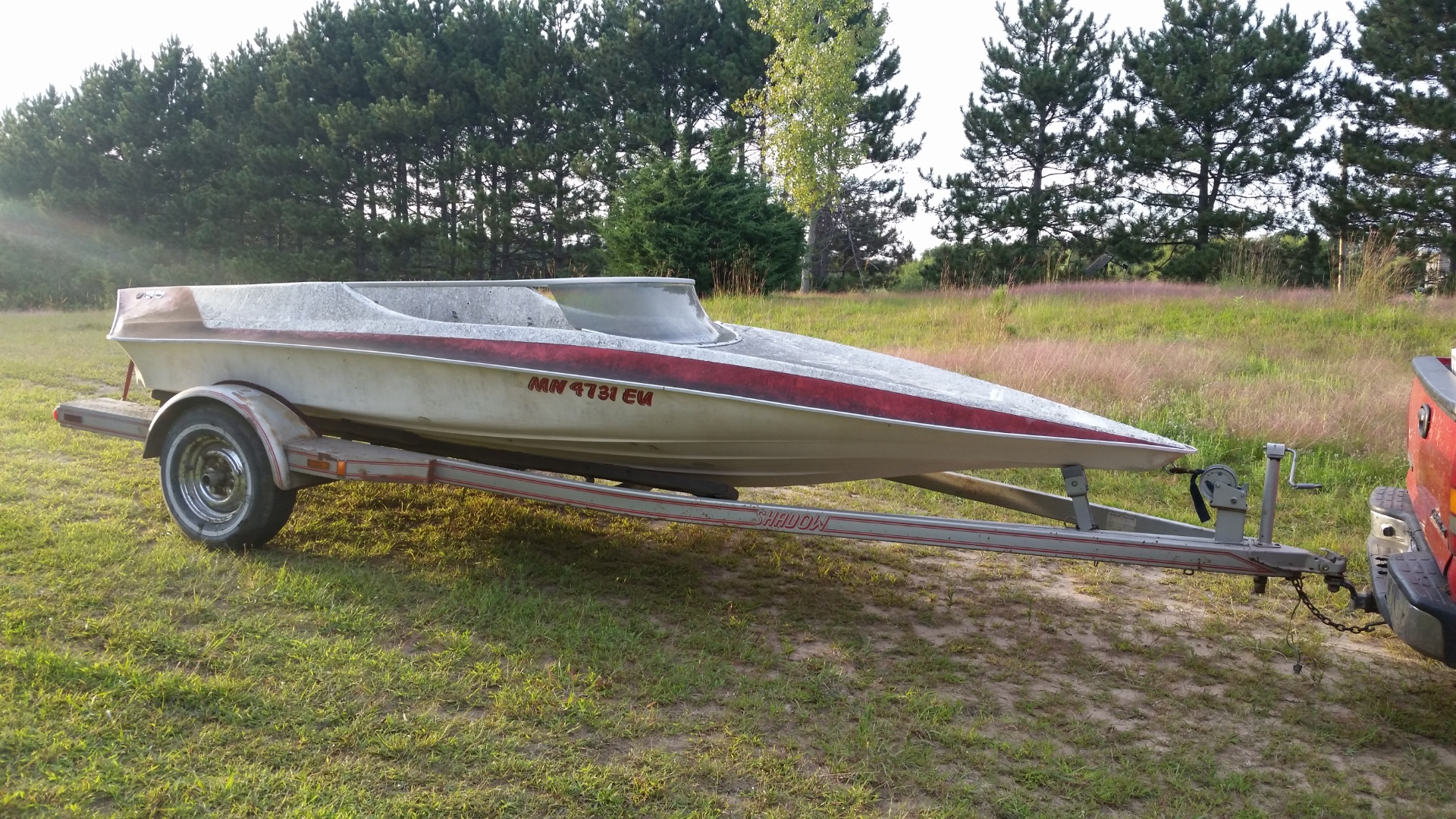 And here we have it after a MAJOR power wash and some minor scrubbing. Looks way better but with some actual soap and water and some elbow grease it will come out even better.
Sadly the red is not metal flake.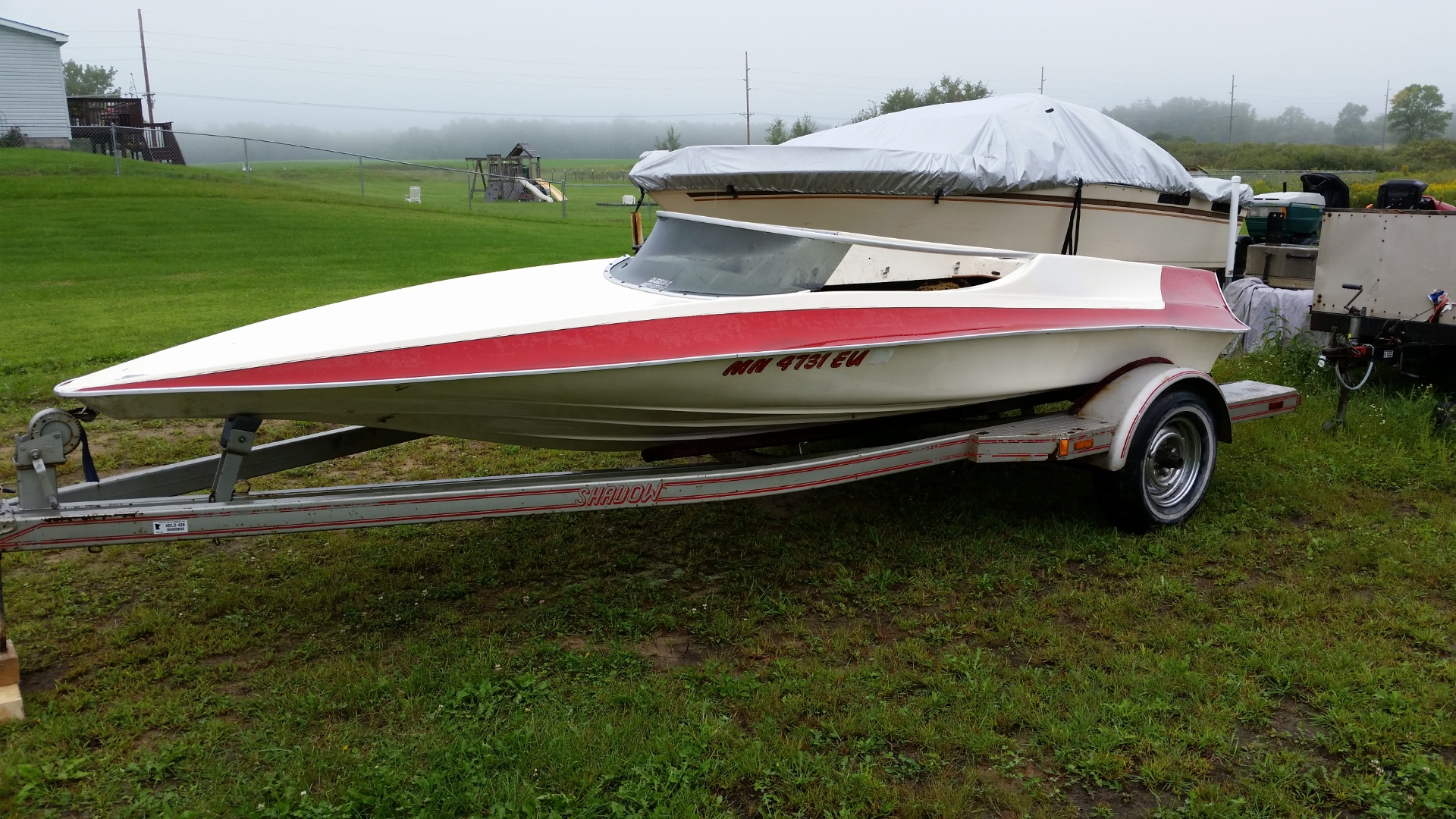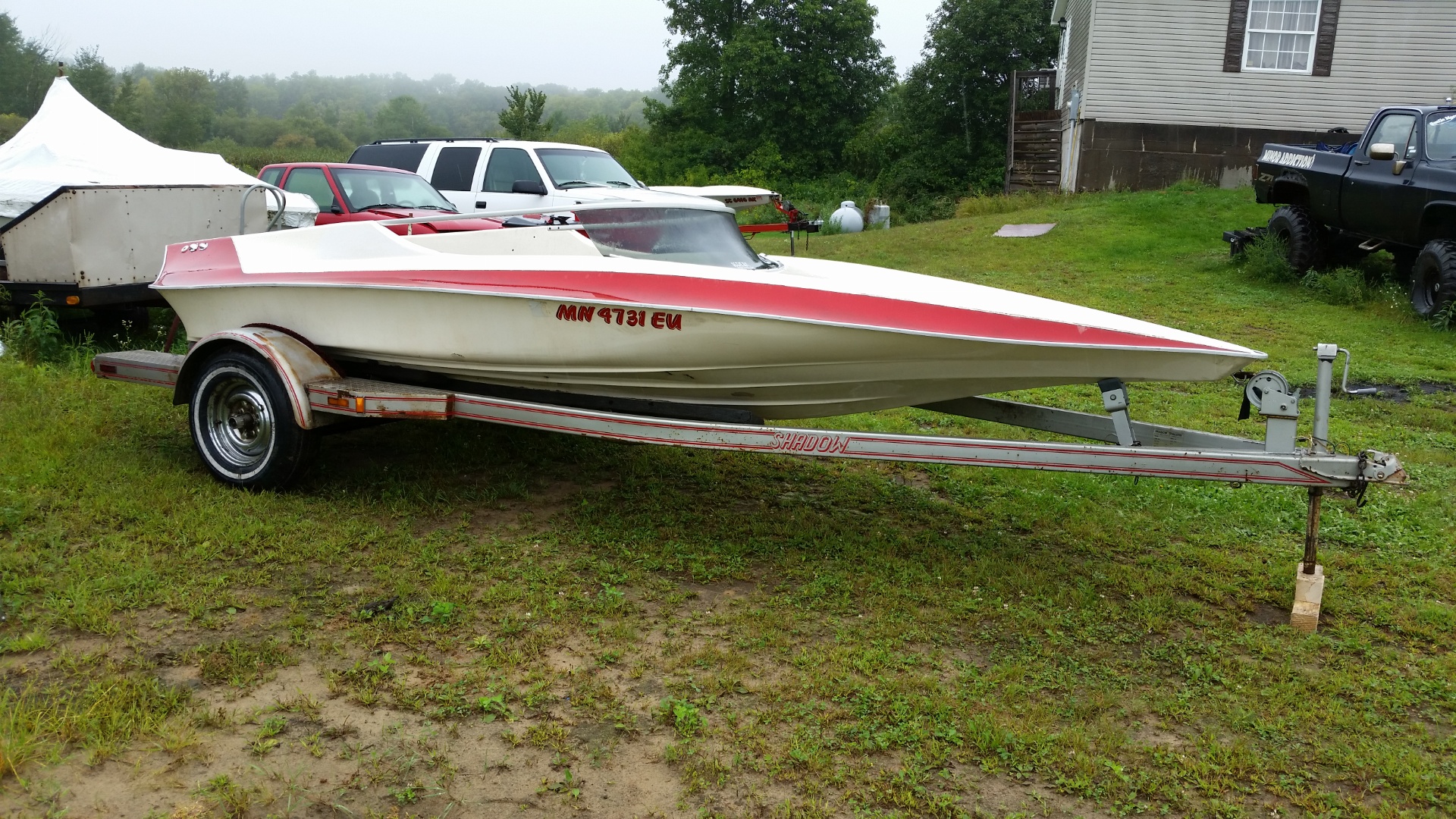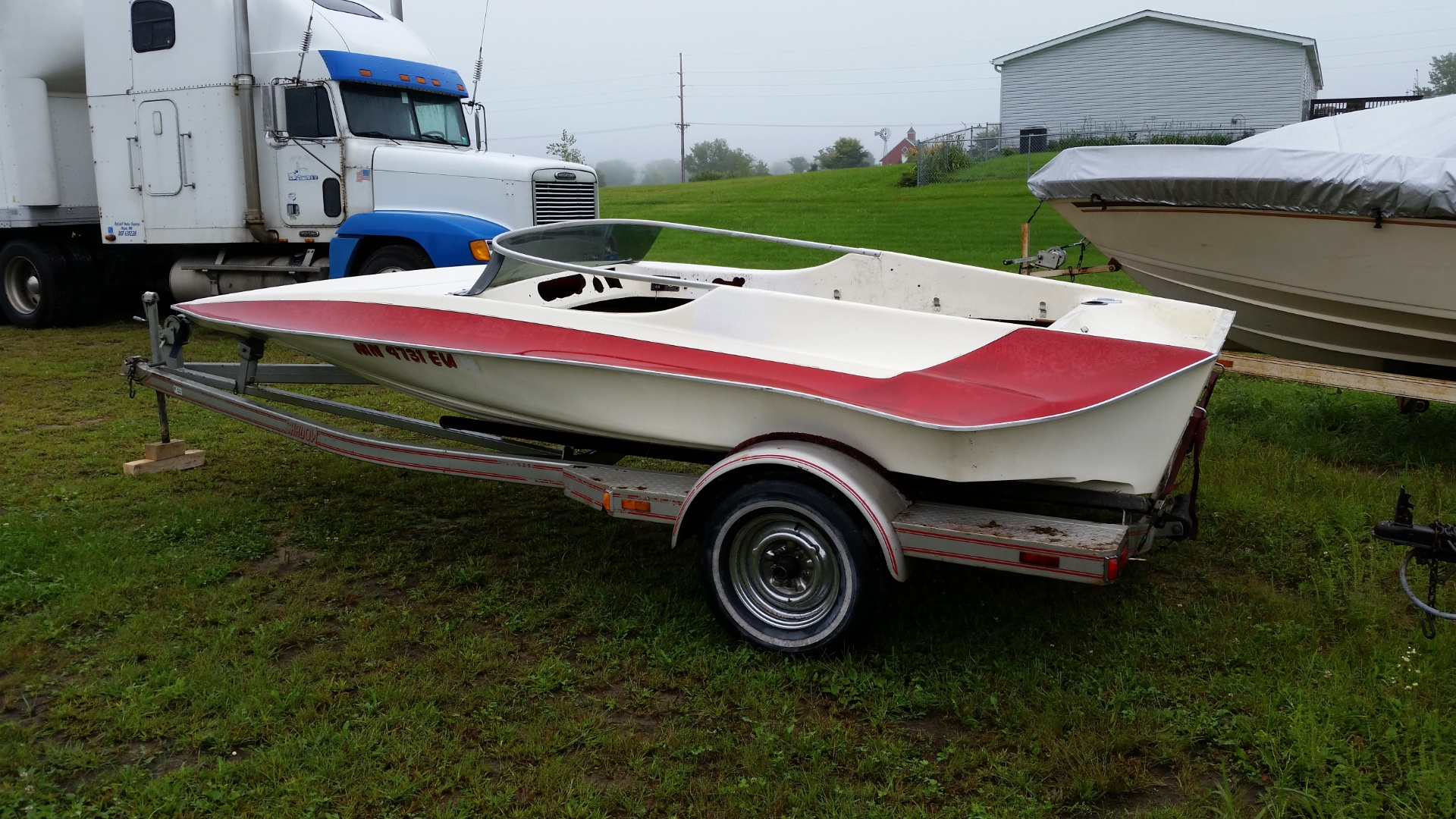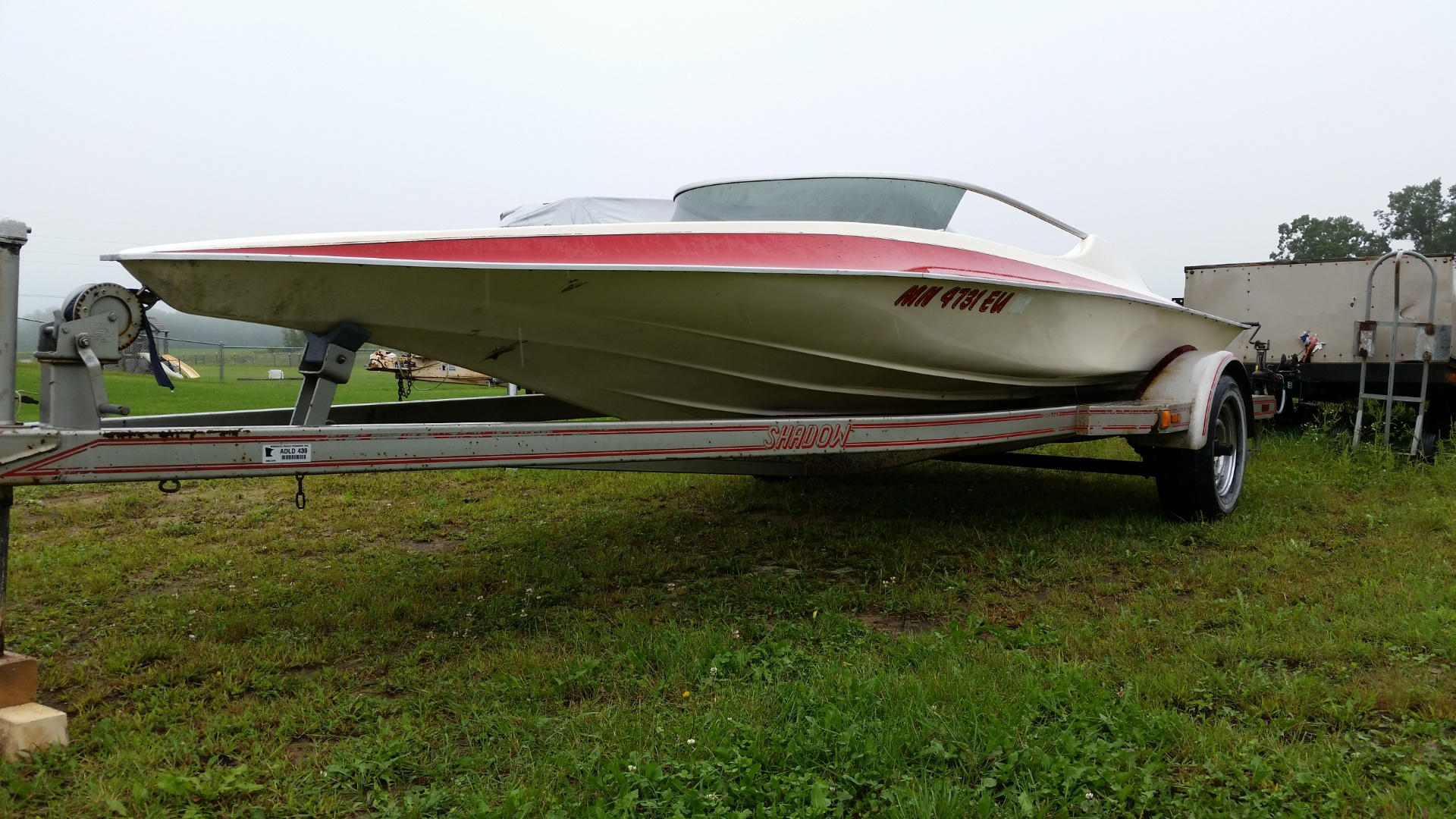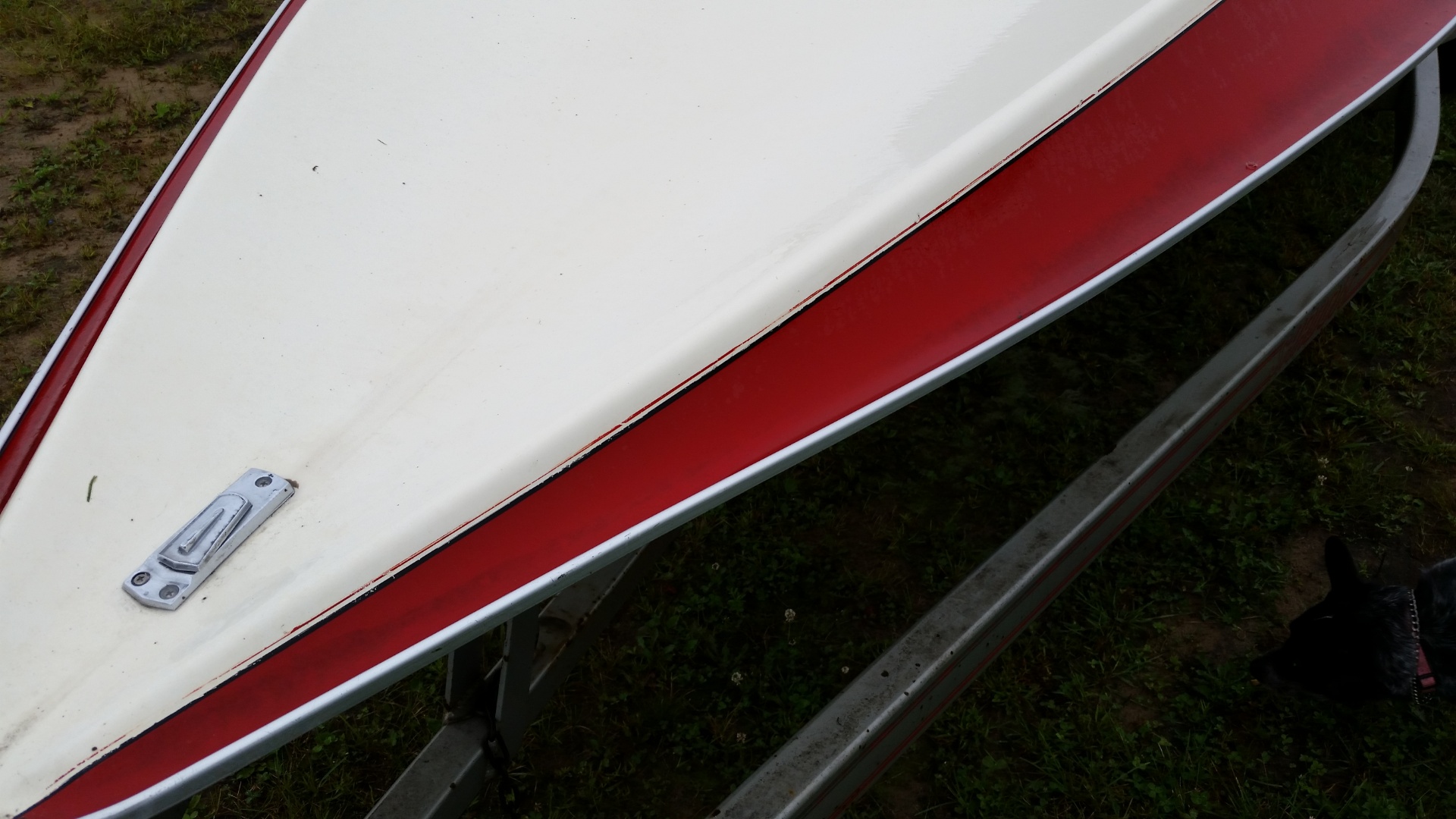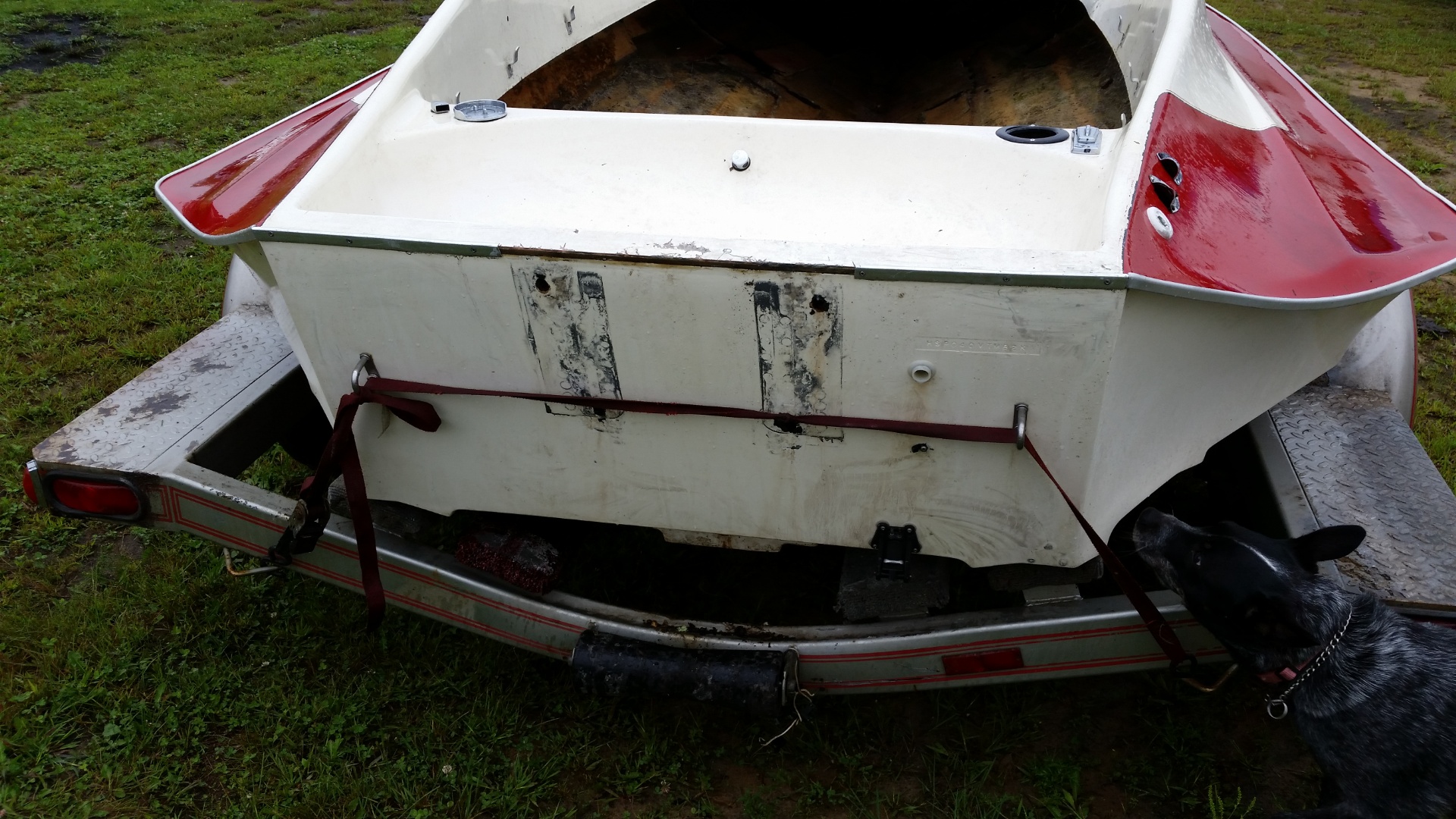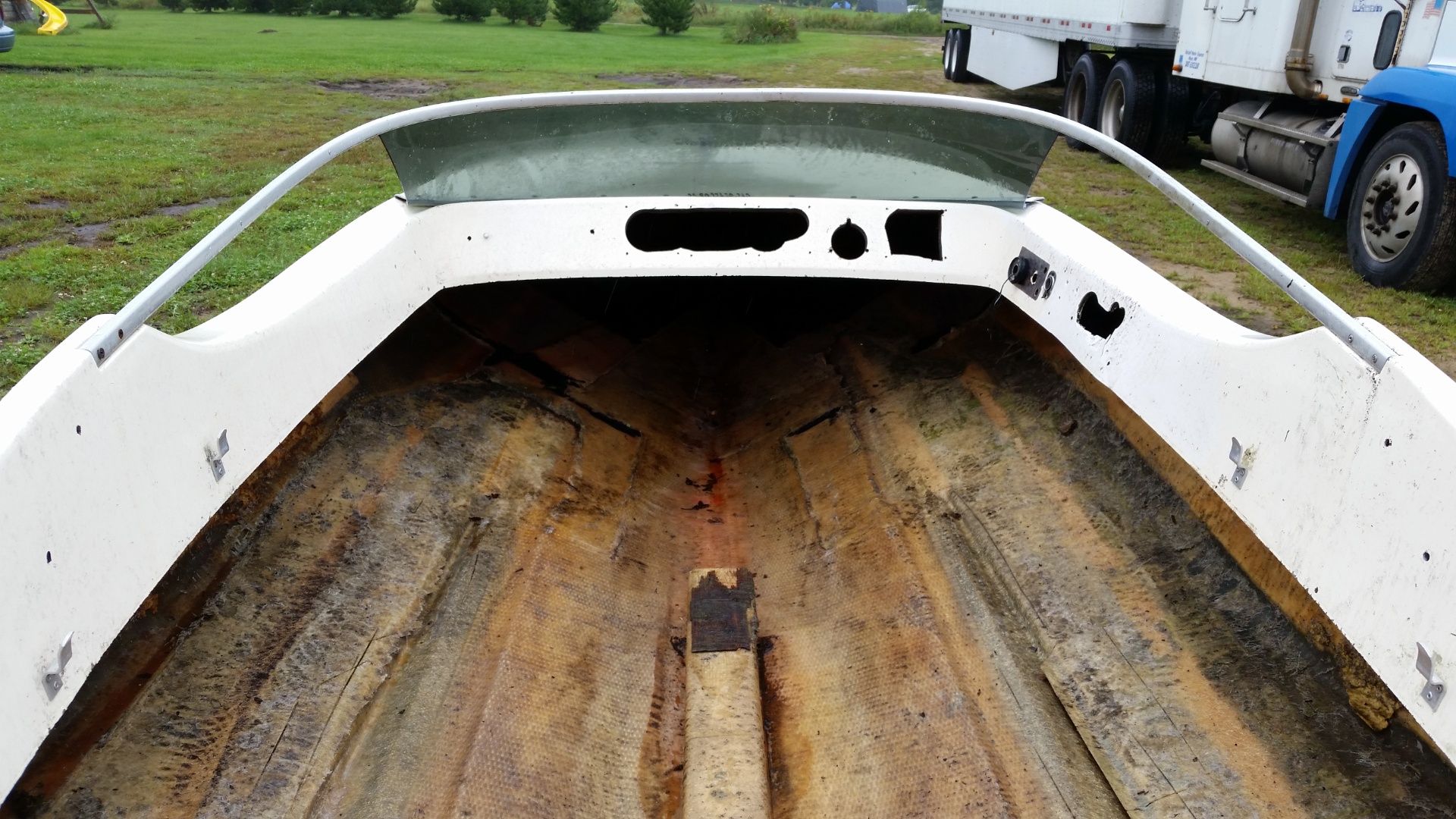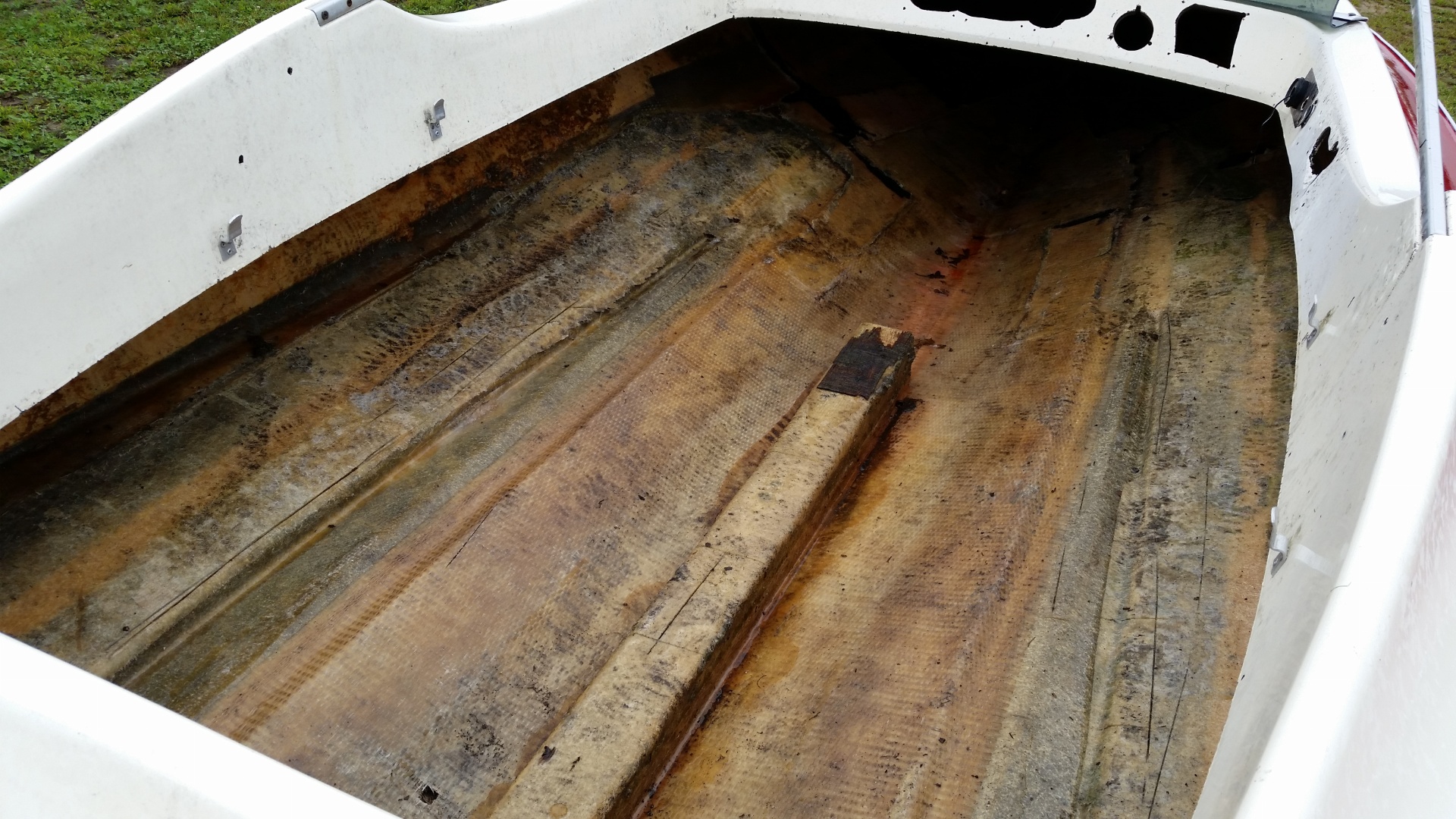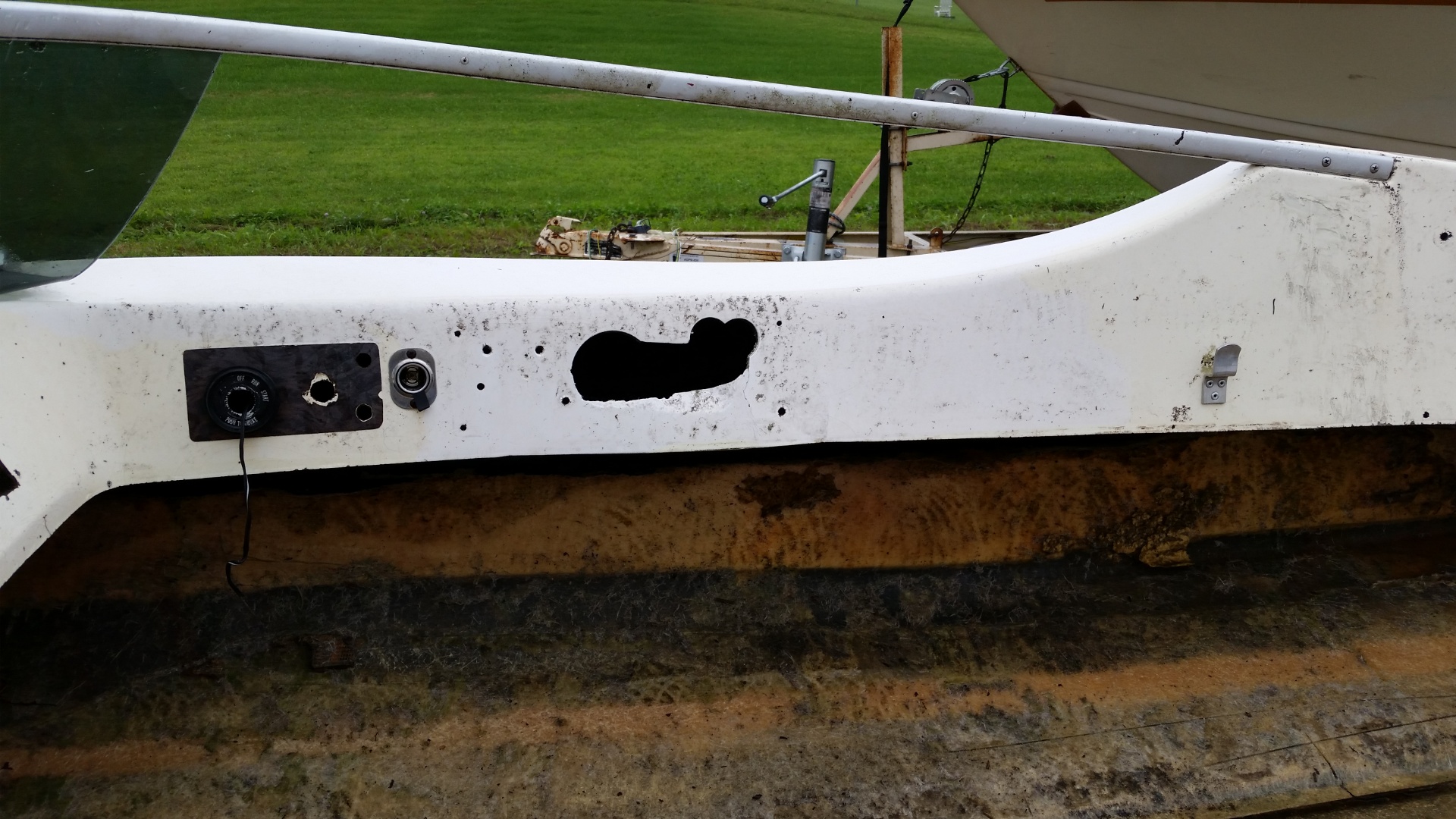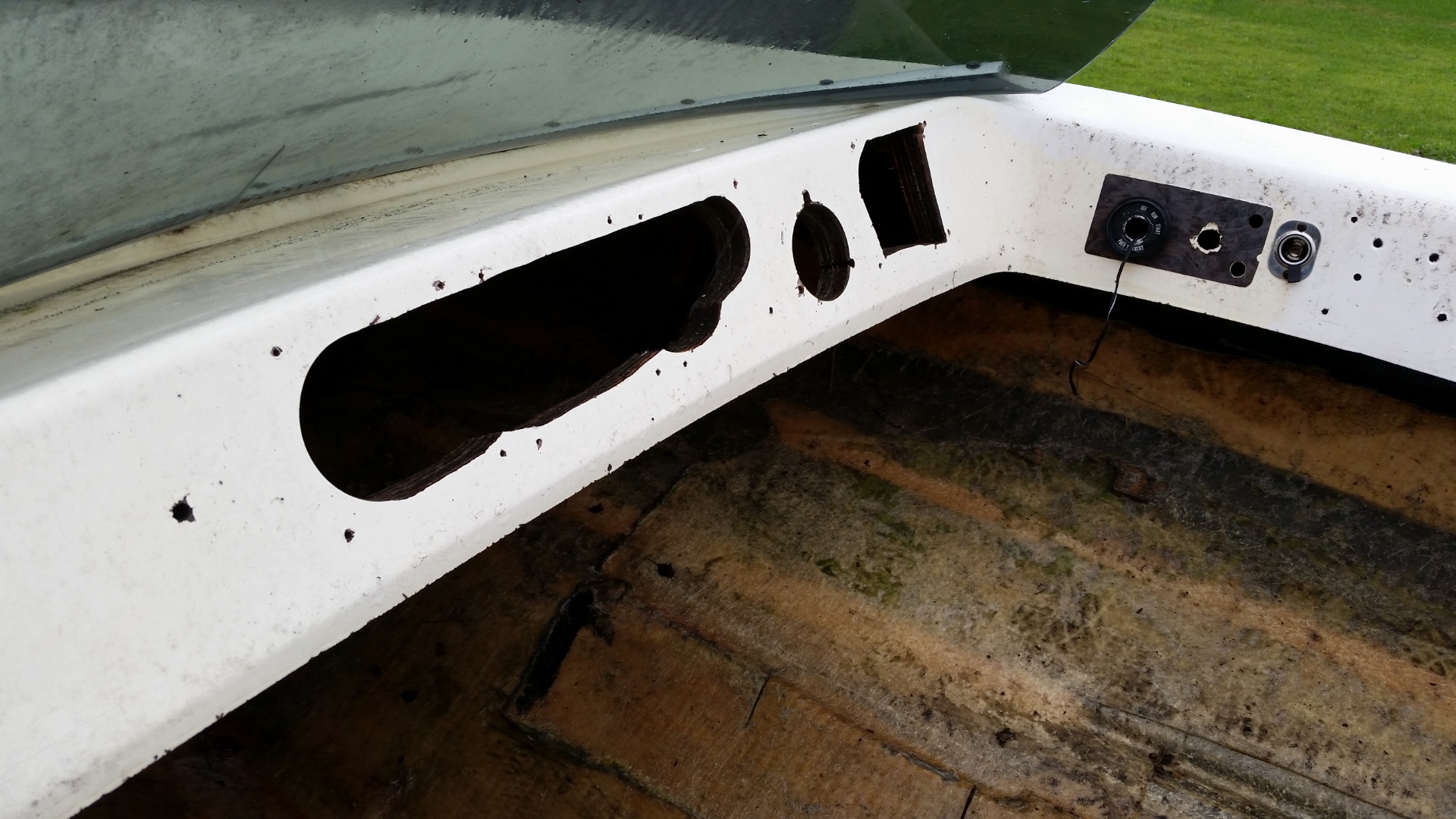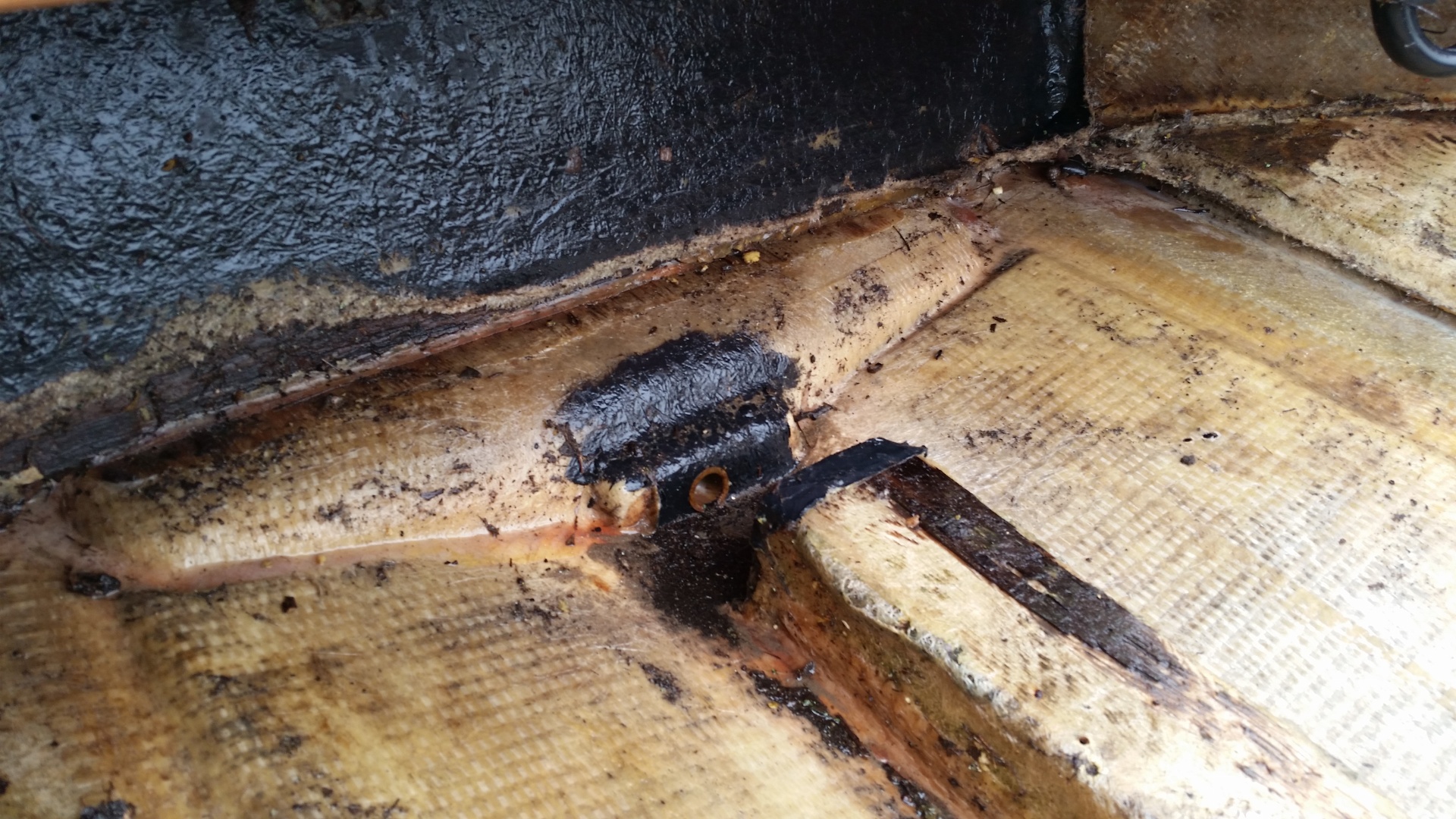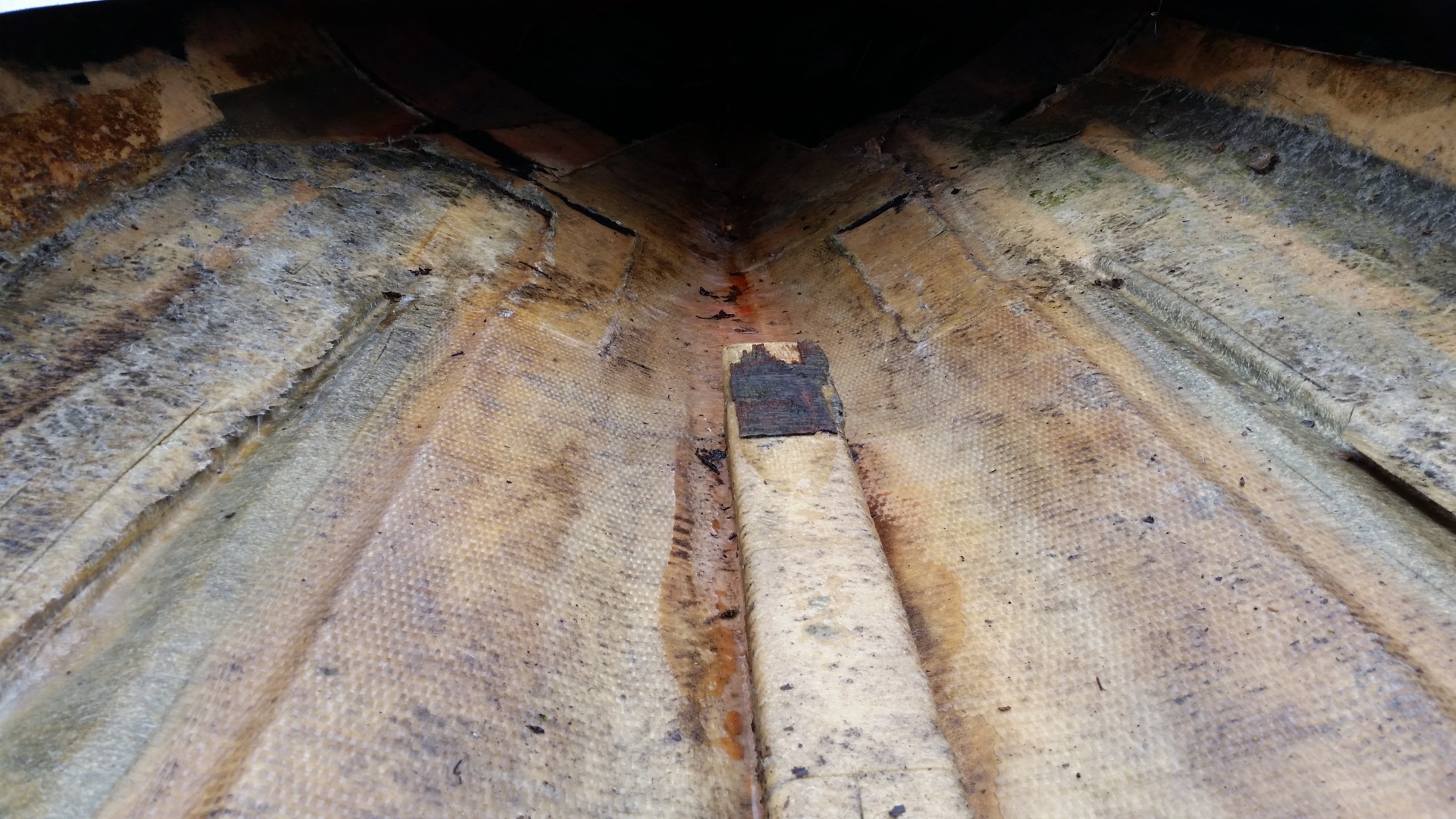 Here you can see a few of the cuts that go all the way through the hull from a skill saw.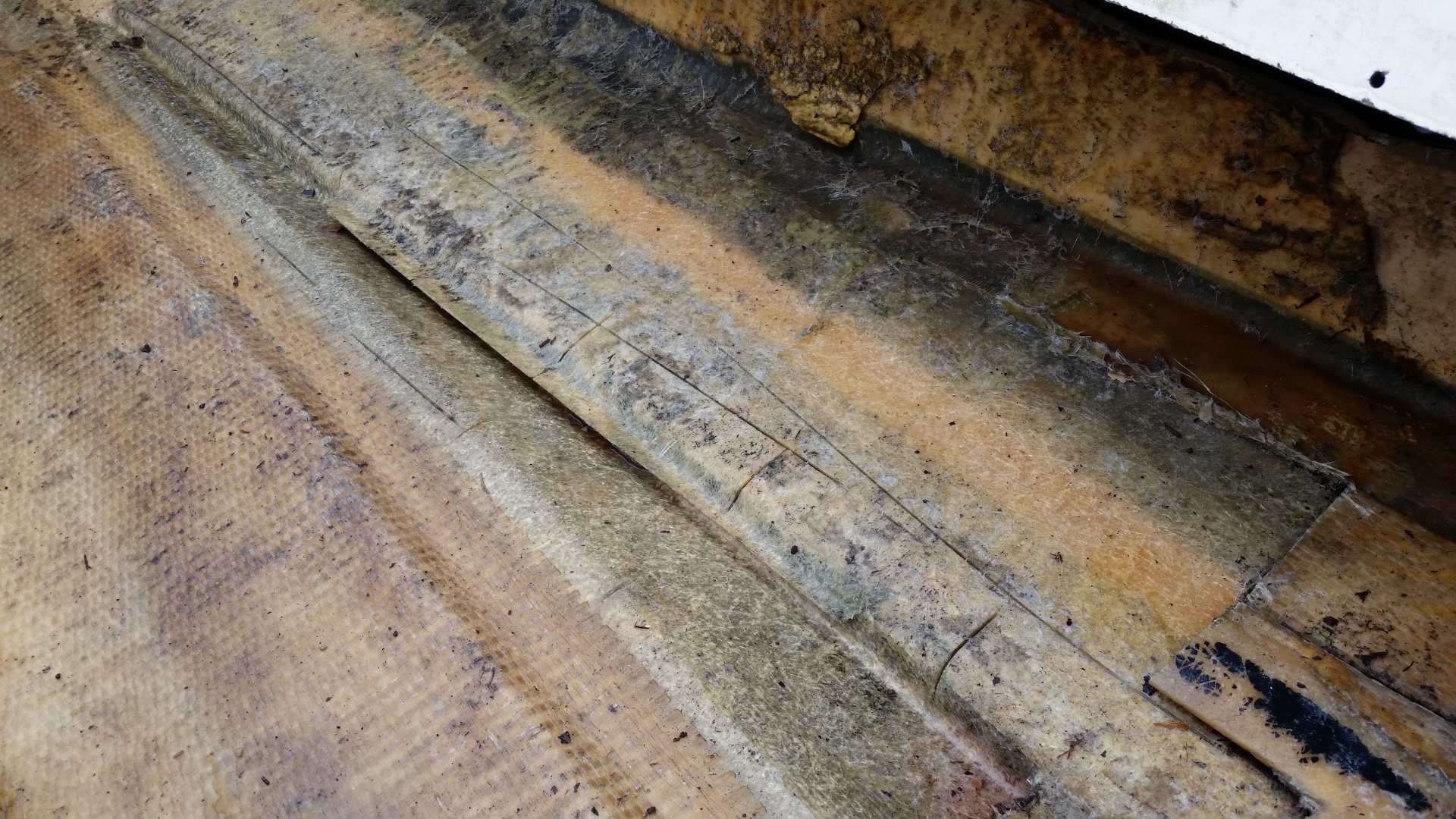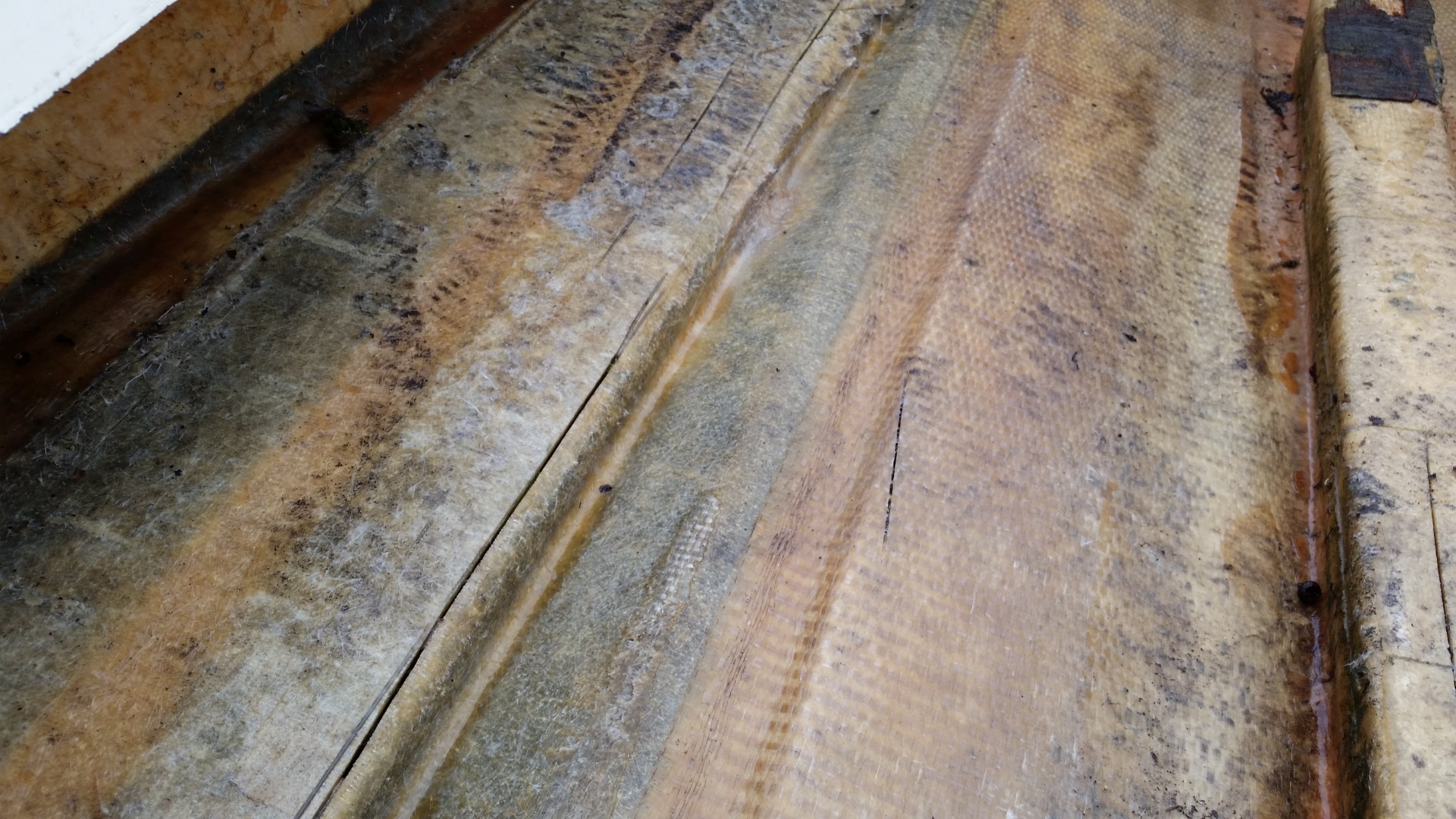 And here you can kind of see the crack in the windshield. Nothing too crazy but I am pretty confident that I can repair it.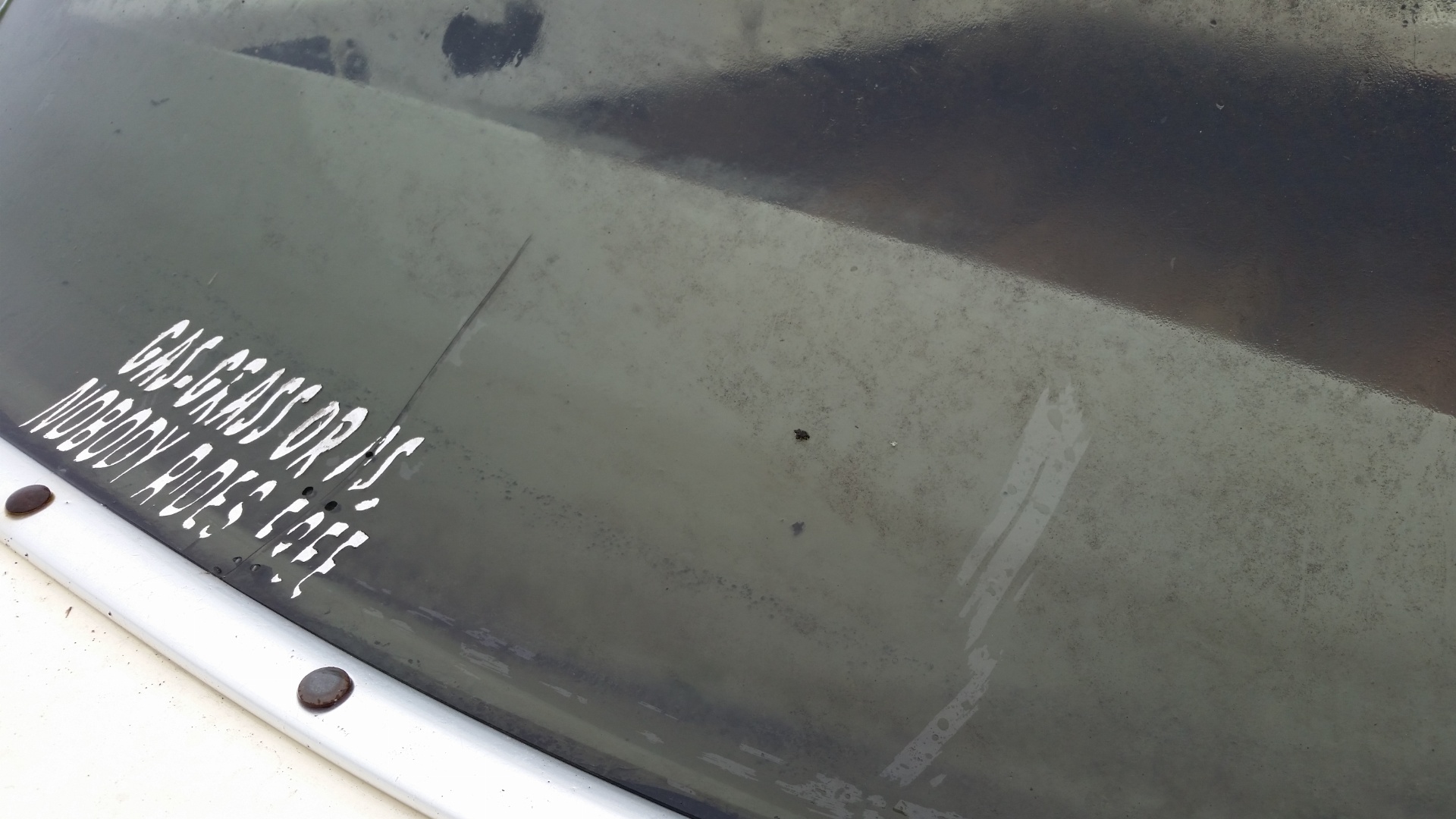 Pretty sure I will have a few more pictures soon but for now, this is it.


No the trailer did not come with it but hopefully I can find another trailer otherwise this will be sitting on some tires for a bit.